a_____________________b_____________________c

Ultrasonic & RLIST®
a) Direct/Compressional measurement,
b) Indirect/Shear measurement
c) RLIST® measurement
Client Objectives
To have accurate and representative models for improving wells and reservoir performance
Independent verification and quality assurance of supplier's equipment performance
Prompt, robust and flexible protocols and work flows
Results
Large amount of measurements for validation of analytical models
Timely, mobile and non-destructive tests carried out at cores' location
Removal of the need for destructive manipulation(cutting, transporting, plugging) of the cores
Accurate verification of equipment's performance for suppliers' selection
Value to the asset
Accurate and calibrated models resulting in robust predictions
Independent non-biased test and measurements of equipment performance
Avoidance of premature equipment failure
Mitigation of decrease in production due to impairment
Cost effective and timely measurements
Rock Mechanics Testing
Our client operates several fields in the Paris Basin in France. A continuous water injection program and enhancements in pore pressure support and reserves recovery are in place. The development and calibration of the mechanical models of the fields were crucial in developing accurate datasets. For these fields, core material from 16 wells was available to provide calibration data, without which the models would not be representative or robust, potentially creating errors in the predictions, therefore a test program for rock strength and mechanical properties was developed. Using Innovative Engineering's RLIST® (Rapid Low Impact Strength Test), over 400 measurements were taken for strength and over 500 measurements for rock acoustic response using Innovative Engineering's Ultrasonic testing.
The results of the work allowed our Client to determine the mechanical properties of the rock and to contribute to the characterisation of the reservoir rock from a mechanical point of view including to:
Understand the variation and scatter in the different sections for identification and location of fractures to determine fluid flow and the effects on the production capability.
Identify the rock quality designation index for fracture identification from logs to help in building discrete fracture models of the reservoir used in characterising and simulating fluid transport.
Identify variation in strength across the sections in the fields to aid in the design of fractures and maintain reservoir mechanical performance and integrity.

Innovative Engineering contributed to our Client's success by:

Gathering data and calibrating the geomechanical models to get a better understanding of the reservoir mechanical properties and behaviour.
Enabling our client, by using the calibrated models, to improve the design and execution of their fracturing operations enhancing pore pressure support and reserves recovery.
Providing analysis of the fracture network and rock quality to improve the knowledge of the reservoir fluid flow and the pressure support from injector wells.
Injectors Performance Surveillance & Monitoring
Our Client is the operator of a field located in the North Sea. The field produces from two subsea wells and an additional well is utilised as a water injector for reservoir pressure support. In 2009 the lower completion in one of the producers failed leading to loss of integrity, massive sand production and stoppage of production. A team of engineers and geoscientist was assembled and our SPMS® program was implemented and is still currently successfully ongoing. Analytical tools were developed, tested and implemented as part of the program in order to provide the diagnosis of well, plant and flowlines performance.
Innovative Engineering has contributed to our Client's success in the field based on a robust engineering and operational knowledge that delivered value by:
Providing real-time surveillance of over 25 sensors in order to provide timely diagnosis for efficient decision-making.
Avoiding premature shutdown of the well due to collapse for sanding issues.
Dramatically reducing the inevitable long-term damage to the facilities resulted in cost savings that contributes to lowering the produced-barrel costs.
Enabling field on full production for over 5 years (beyond its originally predicted life), 11 mmbo recovered.
Limiting sand production to 130 tonnes over the 5 years with minimum risk to the asset and environment greatly reducing the number of costly cleanouts required.
Minimising NPT to < 5% (all are non-related to the production of sand), decreasing deferred production.
Enabling wells producing without skin and at maximum PI's.
Providing comprehensive results from the flow assurance part of the program ensuring well and asset integrity at all times.
Managing pore pressure through water injection, real-time monitoring of injectors' performance.
Enabling the formation of a knowledgeable management team for ongoing continuity.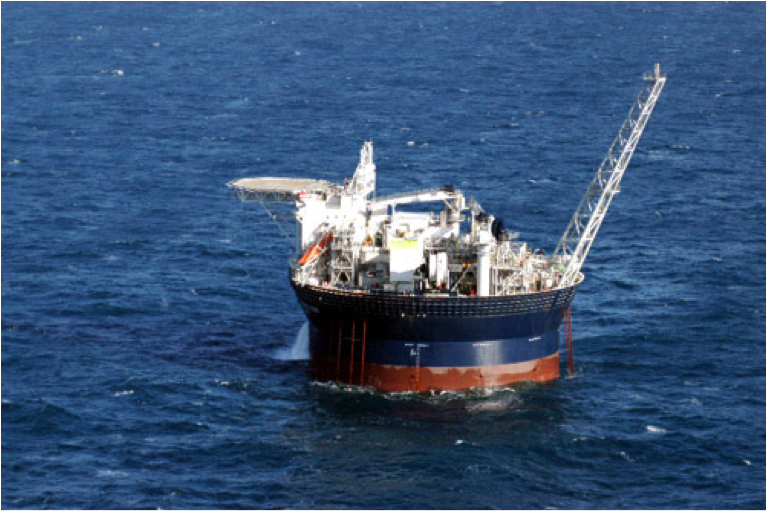 Client Objectives
Improve production and asset efficiency
Compliant flow assurance, minimum corrosion, scaling and high flowing pressures
Enhanced solid's transport and environmental compliance
Minimising well and flowline failures through erosion management
Results
Continuous well, flowlines and plant performance improvement
Minimise costly flowlines and plant failure through pro-active flow assurance
Improved production through real-time surveillance of wells, reservoir and asset performance
Efficient water injection management through continuous analysis and diagnosis of reservoir response and operational performance
Timely well intervention, stimulation and maintenance planning

Value to the asset

Improved reserves recovery through optimum well location
Maintain reservoir isolation, seals and formation integrity
Exceed well deliverability and reserves recovery goals
Reliable and predictable reservoir performance predictions
Solids Production Management and Surveillance
Our
Client
is the operator of a field in the North Sea and in 2008
Innovative Engineering
became involved as part of the technical and operational team managing the field. In 2009
Innovative Engineering
successfully introduce and implemented our
SPMS®
(Solids Production Management & Surveillance) program for their subsea production and injection wells. The program covers a large number of aspects that ensures the integrity of the asset and deliverability of the wells and reservoir including the injector well for the field. The original injector failed after almost two years of service (a failure of the sand face completion (screen failure) led to wellbore filling). A sidetrack was drilled in 2011 to replace the failed injector and a cased and perforated sandface completion design was implemented. Its performance is of paramount importance to the life of the field. Close surveillance of the well had to be implemented, resulting in injecting an average of 20000 bwpd with no clear indications of performance issues identified so far.
The program has allowed our Client to:
Maintain pressure support as a result of maximum water injection helping to improve reserves recovery.
Contribute to long-term performance of the field ensuring well and reservoir integrity is not compromised.
Increase production by 500 bopd while minimizing the risk to production and the reservoir.
Innovative Engineering has contributed to our Client's success in the filed based on a robust engineering and operational knowledge that delivered value by:
Exceeding injector's performance in terms of volume of water injected and injection conditions. At the time of writing with more than 1100 days online and 18 mmbbls injected.
Real time monitoring of injector's performance anticipating problems.
Timely diagnosis of potential impairment issues as occurred in the past with the previous injector well.
Wellbore Stability and Hole Quality
Our
Client
is the operator of blocks in Northern Peru. Over 12 fields are produced from the Peruvian jungle and from different reservoirs. A number of wellbore stability and hole quality problems have led to challenging operations that sometimes resulted in large NPT and expensive remedial operations. Our
Client
commissioned a complete geomechanical characterisation of the blocks in order to develop and verify the models required for their drilling operations and other applications in the area. Geomechanical models for all the fields in the blocks were developed using
GeoDRILL®
and verified using data sets from over 280 wells. Additionally, rock-testing programs were carried out to verify the mechanical properties for use in water injection, drilling and fracturing operations.
GeoDRILL® delivered wellbore stability and hole quality tools to our Client to realise
Robust and realistic predictions to aid in drilling fluid selection.
Improvements in well planning, trajectory selection and well configuration.
Enhanced designs of water injection operations through improved rock properties models.
Reduction in NPT and major cost savings through better operational planning.
Client Objectives
To safely drill and complete their wells independently of location, geological settings and operational conditions.
To convert their wellbores into efficient production systems that are reliable and can deliver the reservoir potential
Results
Enhanced wellbore stability and hole quality
Remove or mitigate the risk of stuck pipe, loss circulation and operational problems
Cost effective drilling fluid selection and well design optimisation
Minimise formation damage ensuring maximum well deliverability
Robust completion design ensuring long term performance of the wells
Verifiable equipment selection & performance resulting in fit for purpose completions
Value to the asset
Minimised or eliminate NPT
Reliable wellbores and completions
Improved well performance
Enhanced reserves recovery
Improved field economics
Well Completion Design and Optimisation
Our Client completed a subsea well using a Cased Hole Gravel Pack (CHGP) in the UKCS. Production data indicated large skin resulting in production impairment. Joint team efforts between our Client and Innovative Engineering identified that the well could be saved and production restored by selectively perforating the reservoir section. Further studies concluded that the well could be re-perforated through the gravel pack with minimum sand production. Re-perforating through the CHGP completion allowed our Client to:
Avoid the loss of the well and the impact on the economics of the field.
Implement a managed well program ensuring mechanical integrity of the asset.
Prove that an unorthodox approach such as re-perforating through a gravel pack was technically and economically feasible.
Produce sand free and managing the production conditions for 7 years.

Innovative Engineering contributed to our Client's success by providing:

Independent and reliable analysis for sand production and perforating design that resulted in avoiding the loss of the well.
Add 1.0 mmstob to the recoverable reserves of the field.
Perforating Using Dynamic Underbalance
Our Client perforated two wells in the UKCS using dynamic underbalance (DUB) pressure to improve well cleanout and enhance production. Joint work between our Client and Innovative Engineering reviewed the technical and performance characteristics of various technologies available. Studies determined that the ability of the reservoirs, in both the production and injection wells, was higher than that proposed for the gun suppliers; this resulted in different gun configuration and level of underbalance pressures applied.
The results of the analysis allowed our Client to:
Improve productivity by achieving enhanced well cleanout (from S= 11 to S = - 2.3).
Optimise the perforating program and gun selection to enhance well clean up.
Improve injectivity from II=2.8 bwpd/psi to II = 6.7 bwpd/psi.

Innovative Engineering contributed to our Client's success by providing:

Designing and implementing a more rigorous approach to the use of DUB.
Providing first class geomechanics and completion support.
Underbalance pressure and estimated critical drawdown vs Depth used to analyse perforation cleanout
Localized TIF treatment progress
Water Injection Optimisation
Our Client operates a field located in the UKCS. The field is being developed using four producers and two water injectors that will, at some time, be used for PWRI. Large pre-completion skins (S > 60) indicated poor injectivity for the first injector. Innovative Engineering and our Client's team worked to address the problem; formation-damaging mechanisms were identified and remedial actions designed and implemented. A thermally induced fracturing treatment through Coiled Tubing was designed and carried out successfully to restore injectivity.
The results of the work allowed our Client to:
Restore injectivity from 2828 bwpd to > 18000 bwpd.
Maintain containment of the fracture within the reservoir.
Ensure on-time field production start-up with adequate pressure support.

Innovative Engineering contributed to our Client's success by providing:

Carrying out the design and field execution/verification of the TIF treatment.
Supporting our Client's efforts throughout the design and operations.
Providing post analysis of measured data and fracture location identification.
Geomechanical Characterisation for Drilling Operations
Our Client operates blocks in the Northern Peruvian jungle. The blocks contain over 14 producing oil fields from different reservoirs. In-fill drilling development programs required that more complex and longer well paths were used. Drilling planning and design processes identified the need for a detailed understanding of the geomechanical conditions in the basin. Innovative Engineering and our Client's team carried out a geomechanical characterization of both blocks.
Data from over 250 wells was utilised in this work and the results of the work allowed our Client to:
Drill and complete new long horizontal wells successfully and with improved efficiency.
Minimise NPT due to wellbore stability issues while drilling.
Utilise the results and models for other operations such as fracturing and perforating.

Innovative Engineering contributed to our Client's success by providing:

Delivering robust and representative models.
Developing a large data and knowledge management system for both blocks.
Dynamic wellbore stability logs
Production profile for Espoir under the Sand Management program
Selective Perforation for Optimising Reservoir Management
The Espoir field located offshore Ivory Coast and operated by our Client was originally developed with 12 producers and produced in straight depletion. Phillips Petroleum abandoned it due two well failures as a result of high sand production. A detailed review of the geomechanics of the reservoir was carried out successfully. This investigation resulted in the identification of a Selective Perforation Technique to be used in the re-development of the field with a multiple-layer reservoir (7 oil/gas bearing layers). Cased and perforated completions and a reservoir pressure maintenance strategy, through a five year sand management program, was proposed to re-develop the field using 4 producers and 3 water injection wells.
The work carried out allowed our Client to:
Produce the new wells without solids production for a period of over 6 years
Simplify the completion design and cost of the wells
Enhance the recovery through a pore pressure support strategy
Successfully re-develop the field

Innovative Engineering contributed to our Client's success by providing:

Maximising production in the early life of the field
Increasing reserves recovery
Reducing field development cost significantly